Back to Resources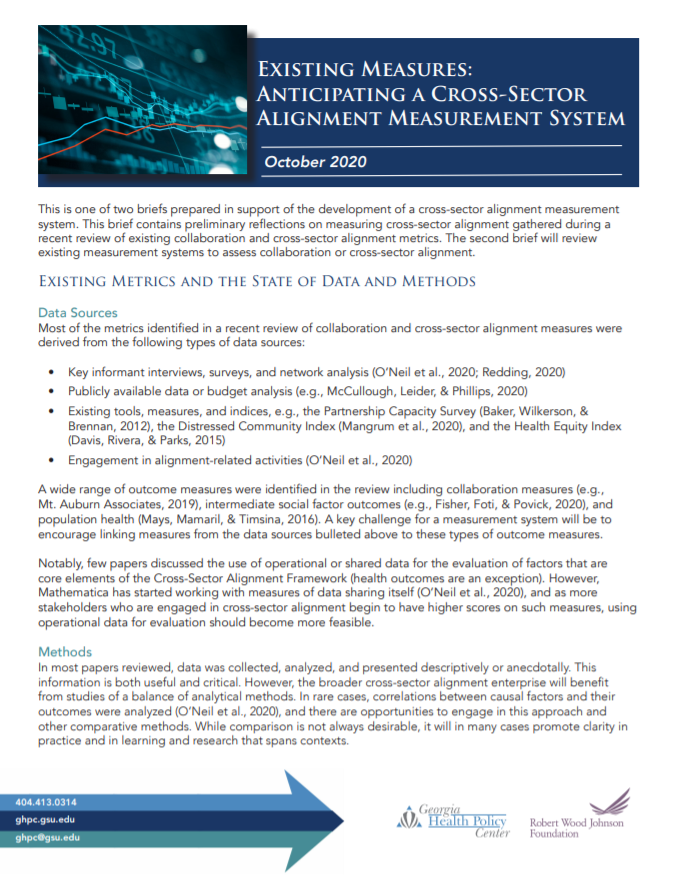 Existing Measures: Anticipating a Cross-Sector Alignment Measurement System
---
This brief from Aligning Systems for Health contains preliminary reflections on measuring cross-sector alignment gathered during a recent review of existing collaboration and cross-sector alignment metrics.
As a measurement system for cross-sector alignment is emerging, three areas of opportunity for input from the field are clear:
1. How can standard metrics that allow for cross-comparisons (inside and across aligning systems) be encouraged given the practical need for actors to act to act situationally using nonstandard metrics?
2. What is likely to promote uptake of the measurement system? Is there a format that would make the measurement system more user-friendly?
3. How can communities and end-users be involved in the development of the measurement system?