Back to Resources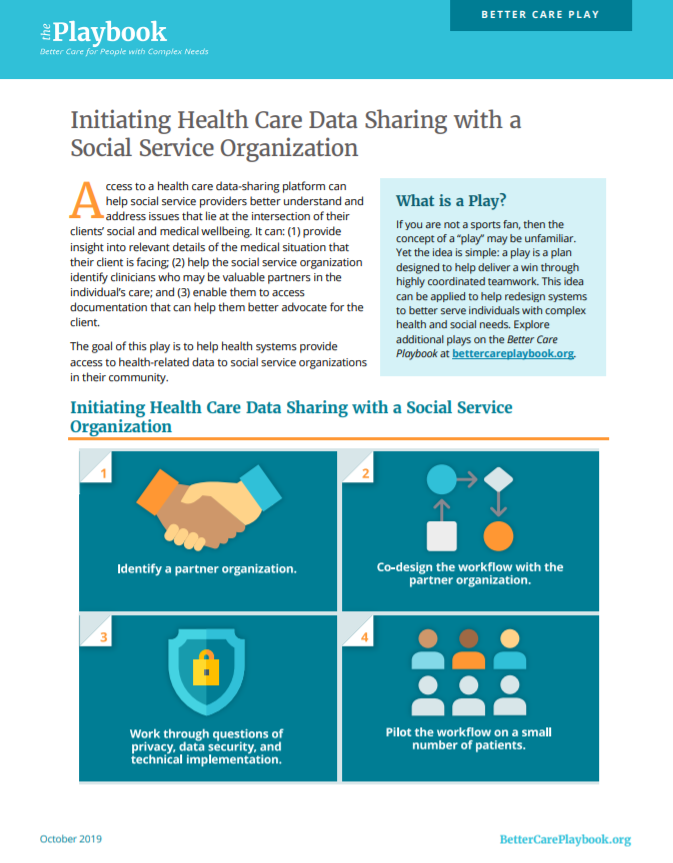 Initiating Health Care Data Sharing with a Social Service Organization
---
This brief aims to help health systems provide access to health-related data to social service organizations in their community.
Access to a health care data-sharing platform can help social service providers better understand and address issues that lie at the intersection of their clients' social and medical wellbeing. It can:
(1) provide insight into relevant details of the medical situation that their client is facing
(2) help the social service organization identify clinicians who may be valuable partners in the individual's care
(3) enable them to access documentation that can help them better advocate for the client.