Back to Resources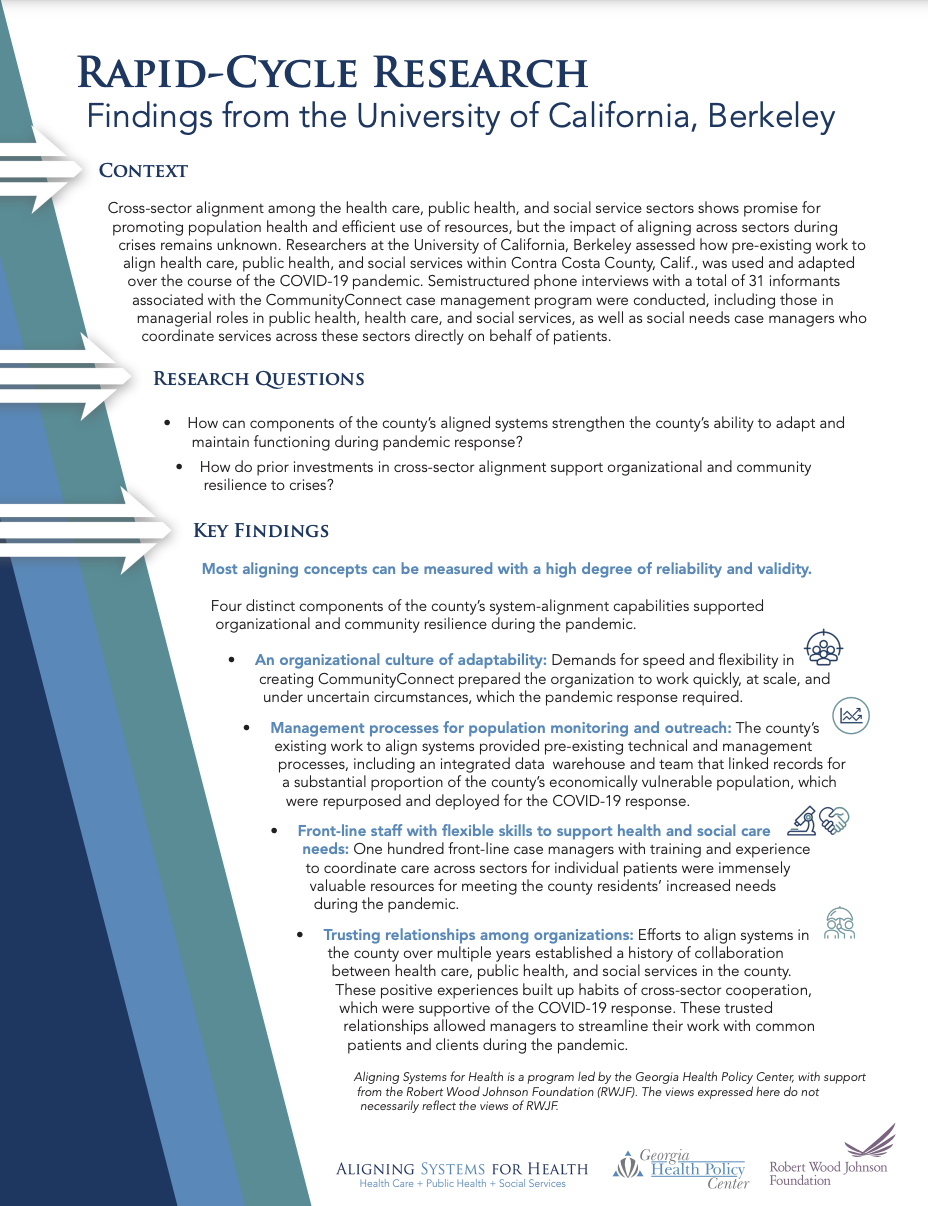 Rapid-Cycle Research: Findings from the University of California, Berkeley
---
This brief examines research from University of California, Berkeley that assesses how pre-existing work to align health care, public health, and social services within Contra Costa County, Calif., was used and adapted over the course of the COVID-19 pandemic. Four distinct components of the county's system-alignment capabilities supported organizational and community resilience during the pandemic:
An organizational culture of adaptability;
Management processes for population monitoring and outreach;
Front-line staff with flexible skills to support health and social care needs;
Trusting relationships among organizations.
Aligning Systems for Health: Health Care + Public Health + Social Services, supported by the Robert Wood Johnson Foundation and managed by the Georgia Health Policy Center, is focused on learning from stakeholders across the nation about effective ways to align these three sectors to better meet people's goals and needs.