Back to Resources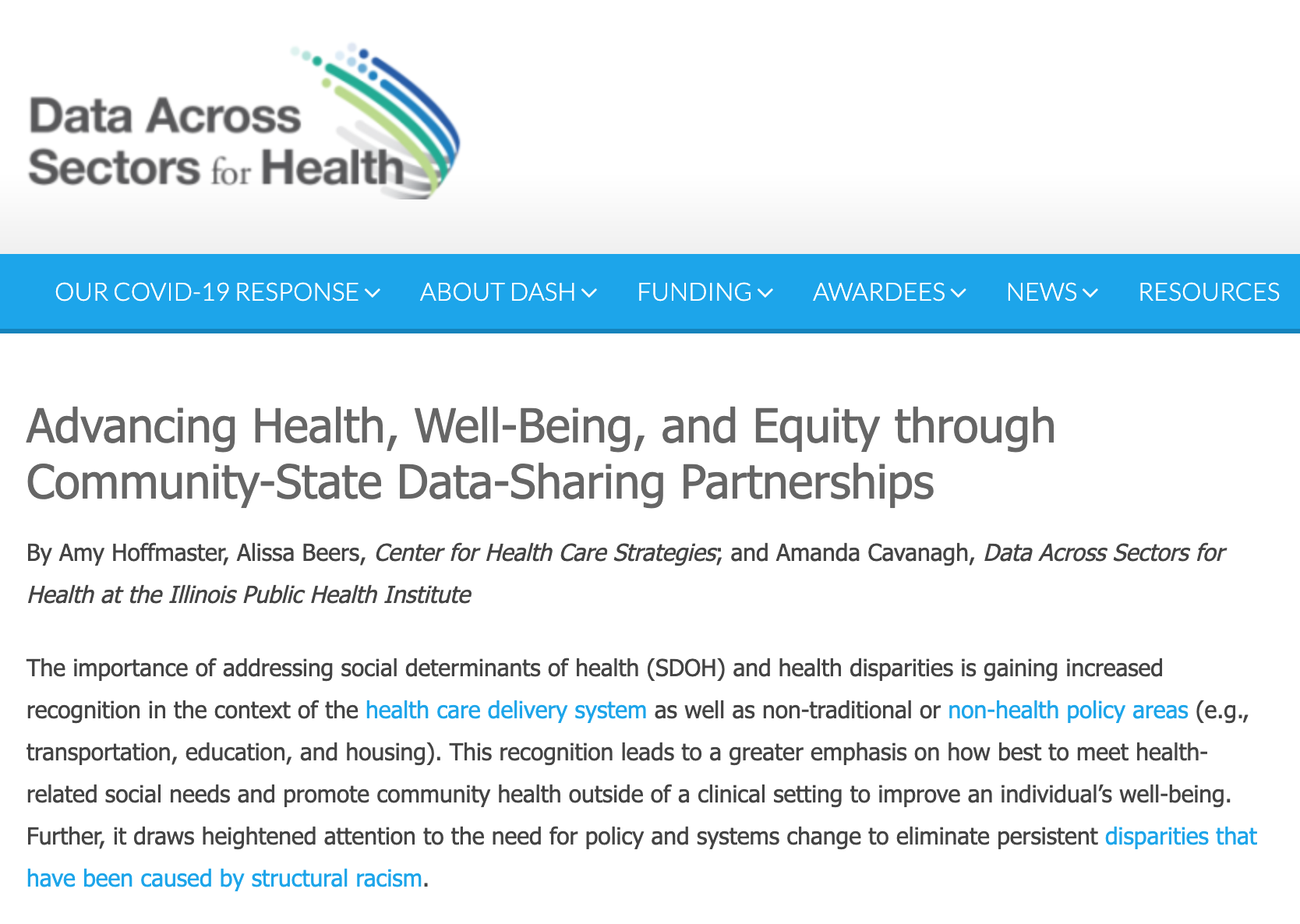 Advancing Health, Well-Being, and Equity through Community-State Data-Sharing Partnerships
---
This blog outlines the creation of the the Learning and Action in Policy and Partnerships program, an initiative that supports communities to strengthen and leverage relationships with state agencies in support of data-sharing efforts.
The initiative, a partnership between Data Across Sectors for Health (DASH) and the Center for Health Care Strategies (CHCS), will enable communities to bolster state partnerships to better inform inclusive policy and systems alignment at both the community and state level.
To shape the program design, DASH, and CHCS conducted interviews with thought leaders representing the relevant community, state, and national-level entities or government programs to understand: (1) current priorities in the context of COVID-19, an economic recession, and rising calls for racial justice; (2) new and emerging opportunities in support of data-sharing efforts; and (3) key ingredients for successful multi-sector data sharing efforts to improve health and advance equity.